located within the kuntai jiarui complex of beijing, BANDe architects has designed a multi-functional space, titled 'the greenmonster lab'. with a total building area of 53,359.93 ft2 (4957.3 m2), the development includes a culture exhibition center, a traditional culture hall, bookstore and brand exhibition room.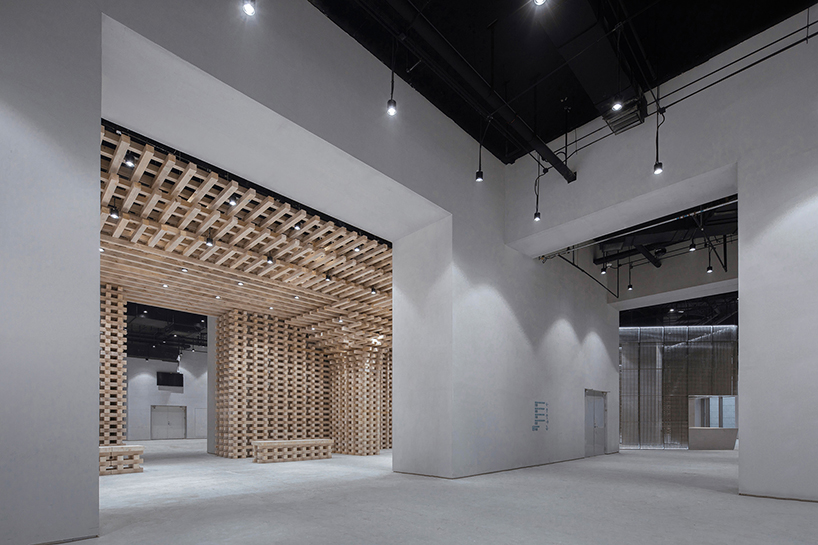 the design by BANDe combines three parts, 'the feast', 'the craftsmen shop' and 'le flottant', each with its own function and appearance. 'the feast' marks the entrance into the center and the first scene visitors encounter. this space consists of a set of wooden structures, defined as a traditional cultural pavilion and used to display relics from around the world. the architects employed timber to represent chinese architecture and the use of the natural material effectively brings an element of warmth to the industrial space.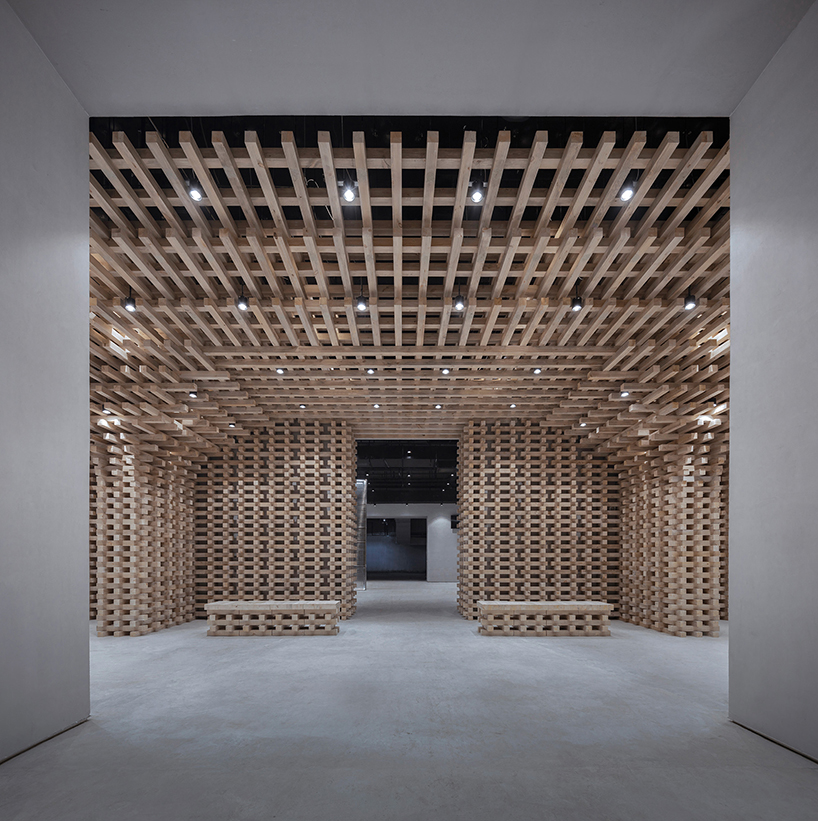 the 'craftsmen shop' is the second sequence of the overall space, which consists of five sets of mesh-covered units, each of which has an on-site structural column and can be dedicated to two exhibits. the placement of the five units relative to each other evokes the feeling of a street or alley, affording a place for communicating, exchanging ideas, and learning. in addition to the function of culinary display and communication, this space is also a gallery as the walls of the five units are used to display art. 

the third part is called 'le flottant' and is the last part of the overall space. it consists of eight sets of manual workshops and two sets of leisure units. in this space, we hope that visitors will feel the food, culture, and coziness brought by the workshop. we hope this space will be a rest stop for urban life and a terminal of emotions. the eight sets of manual workshops and two sets of leisure units contain every structural column on site. the architectural space presented is a row of imposing manual workshops and a neat casual le flottant. this is also a place to chat and relax, centered by le flottant, where people can earn a bit of tranquility in the chaotic city.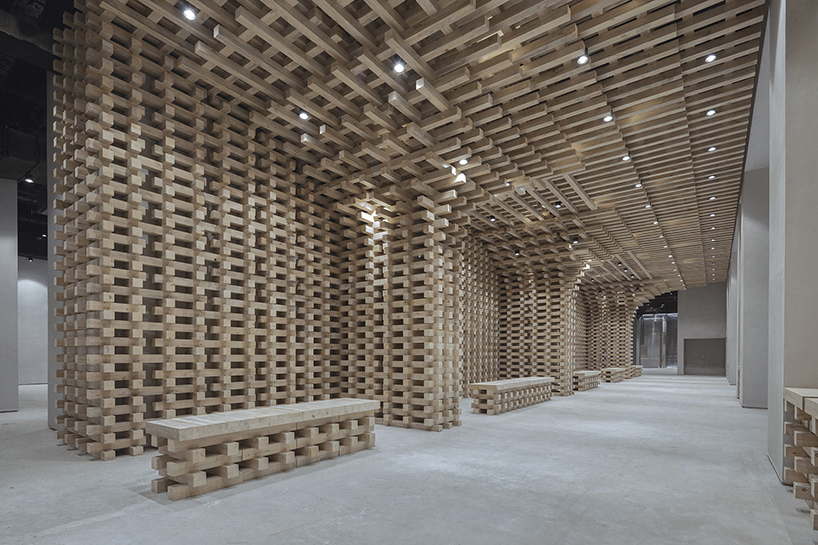 with the entire project,BANDe architects has focused on spatial integration and organization. they transformed the existing 'messy' space into a sequence of functional areas that place importance on spatial relationships, geometry relationships, material combinations. when re-examining the space, the architects decided to merge some of the structural columns into decorations and thereby hide them. for the rest of the pillars, they choose to face them, making them even thicker and forming a sense of blocks and giving neighborhood feeling.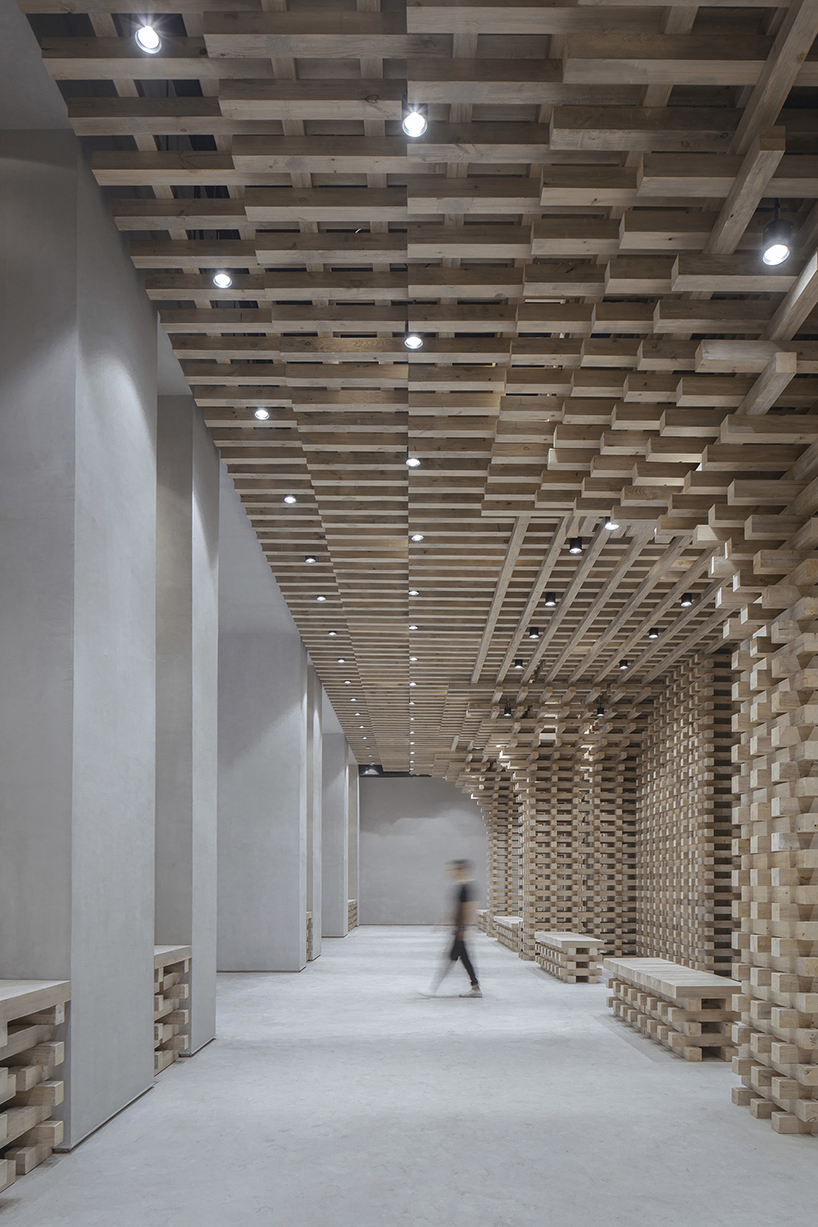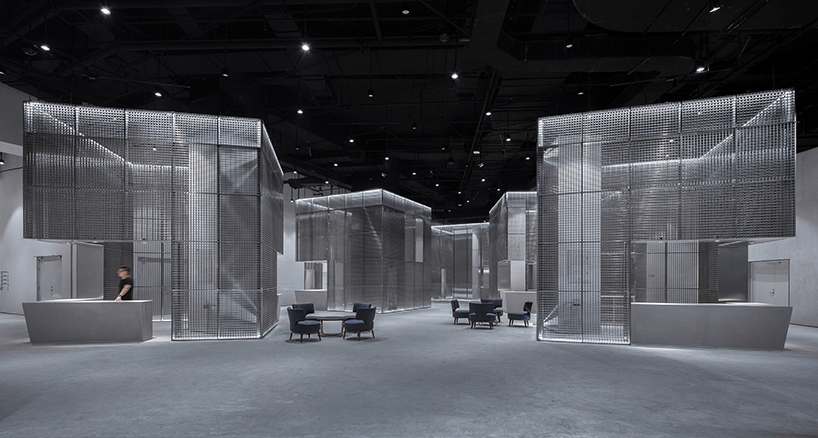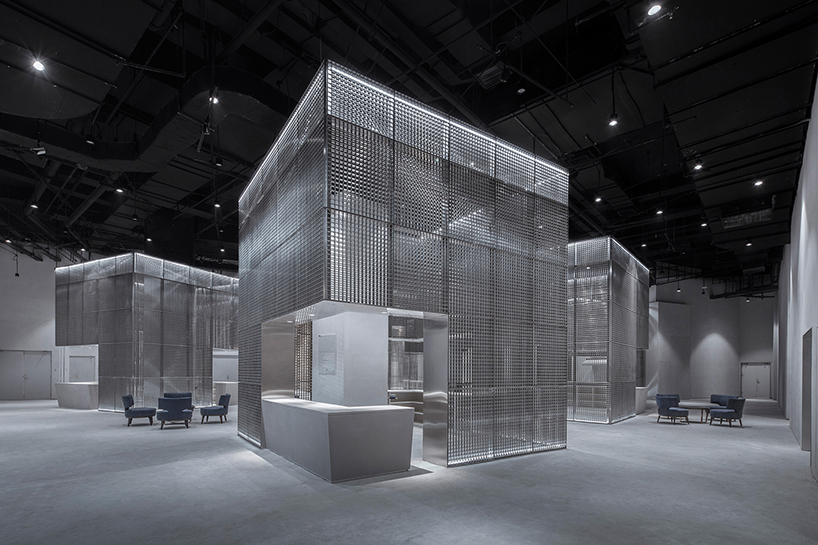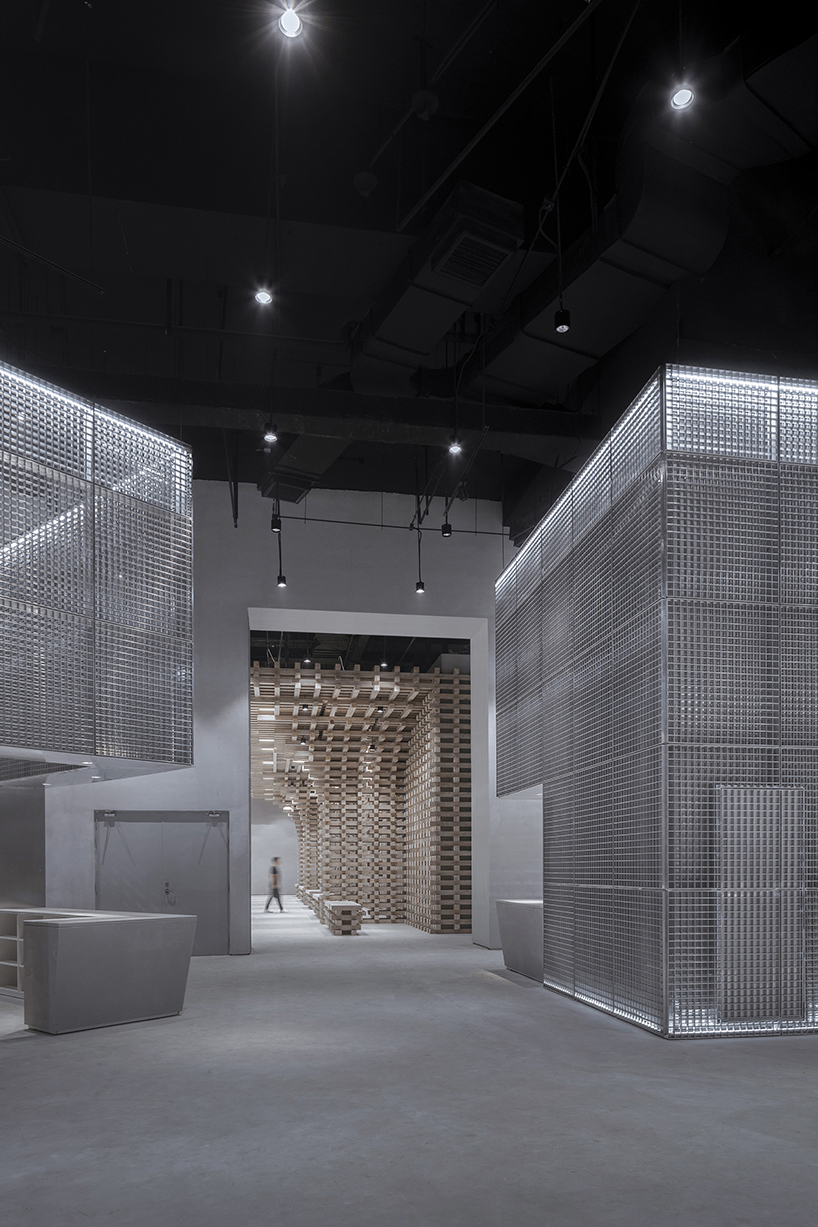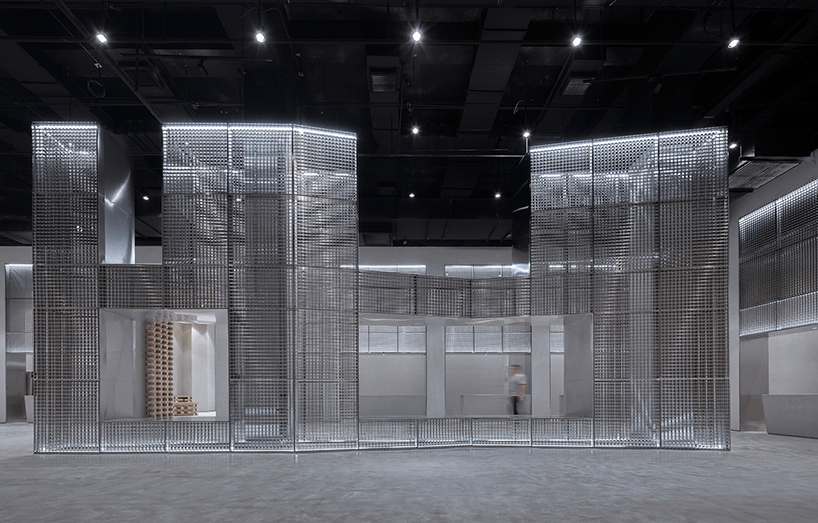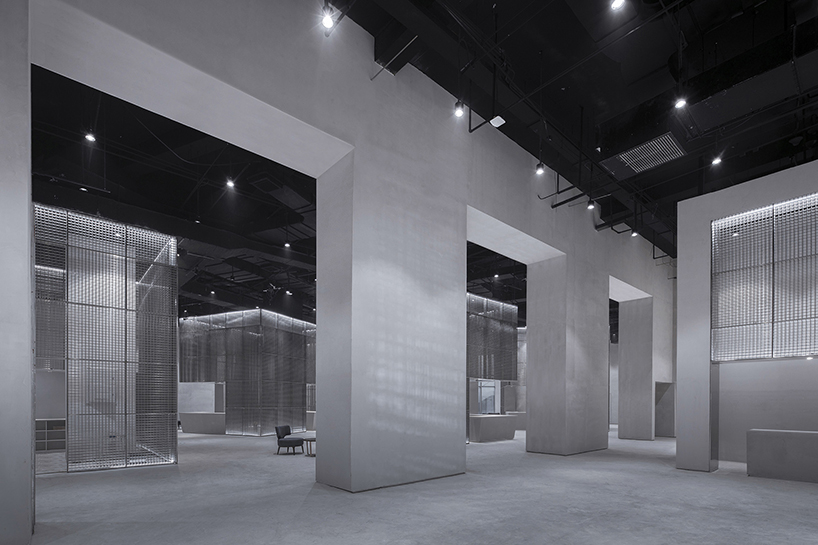 project info:
project name: greenmonster lab
location: B1 floor of kuntai jiarui cultural center in wangjing area, chaoyang district, beijing, china
design: beijing bande architectural design co., ltd (BANDe architects)
lead designer: kun zhou, lin xu
team: chenggang yang, wei feng, hesuo li
gross built area: 53,359.93 ft2 (4957.3 m2)
partner: beijing hyp-arch architectural design co. ltd
client: zhejiang zhichu wuxian culture media co. ltd
contractor: changsha guangda building decoration co. ltd
construction team: gaungjin wu, xiang li, mumu chen, xiaoliang xie, ming zhou, weixiang tang, yuhou wu, leyu zhang
design year: 2018
completion year: 2019
photography: weiqi jin